Who we are?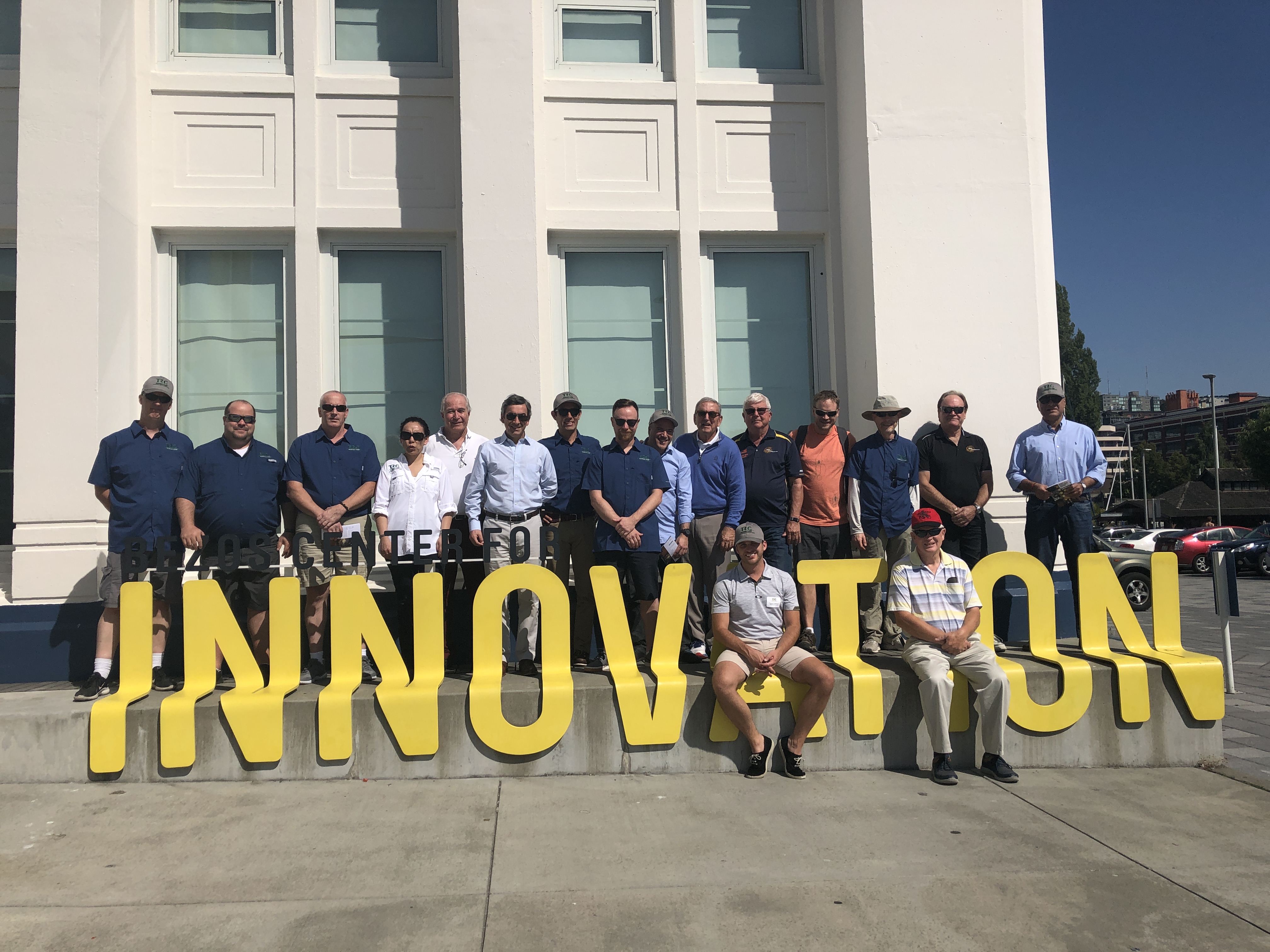 35 Year innovating with TRC
The Raring Corp is a "micro multinational" that has been on the Dust Control business for over than 35 years with more than 600 systems installed all over the world.
We design and manufacture high quality and reliability equipment for controlling the dust using ADSTM Dust Suppression Systems. We constantly keep improving our products, keeping them competitive and looking for new applications for our systems. Our systems are able to work under the most demanding conditions, such as in high geographical heights of Peru, extreme cold in northern Canada or Russia, highly corrosive environments as in Madagascar and high temperatures as in Australia. The technology of ADSTM helps to take care of the environment, reduce the losses of processed material, maintain safely working environments and free of accumulation of material and most importantly to reduce the risks of workers getting silicosis. Our mission is to help our clients to ensure the sustainability of their businesses, protecting the environment by supplying highly efficient and reliable ADSTM dust suppression systems.
---
History
The Raring Corporation was founded in California in 1984 by David L. Raring, a graduate of Lehigh University with a degree in Engineering Physics.
Working as a burner design engineer at Babcock and Wilcox in the early 1970's and charged with reducing burner NOx emissions, he recognized the relationship between oil droplet size and flame temperature and, thus, NOx production.  In his search for a burner nozzle that would provide the droplet size control needed, he found a small, start-up company in New Jersey who had invented just such a device, the SonicoreTM atomizing nozzle.  Shortly thereafter, Mr. Raring left B&W and joined Sonic Development Corp as VP of sales and engineering now charged with developing and marketing products based on the capabilities of the SonicoreTM nozzle.
By the late seventies, systems had been developed and commercialized for the evaporative cooling of hot process off gasses, moisture control of newsprint coming off high speed paper machines, the coating of pills, humidification in office buildings and manufacturing facilities, lubrication of bottles in bottling plants, and the control of dust generated in the processing and handling of all sorts of dusty materials such as coal, minerals, garbage, wood, etc.
In 1980, Mr. Raring left Sonic Development to create an environment where he could better promote the benefits of droplet size control in two important markets: pyro-processing and dust control, both directly impacted by the recent Clean Air Act.  In 1984, he incorporated The Raring Corporation in California to address those markets.
By 1990, The Raring Corporation had established itself as a world leader in evaporative gas cooling systems (EGCTM) for cement, steel, incineration and other pyro-processing industries and agglomerative dust suppression systems (ADSTM) for mining, power plants, ports, and other materials handling applications.
In 1990 the company was moved to Vancouver, Washington where it resides today and relabeled itself TRC.  In 1995, TRC sold its EGCTM technology to Bag House Accessories (later bought by General Electric) to focus solely on the rapidly growing market for dust suppression, particularly in the southwestern USA, South America, and Australia.
To serve the South American market, TRC formed TRC Chile SA based in Santiago in the late 90's recognizing that project engineering for the many upcoming new mines would soon move from San Francisco, CA and Vancouver, Canada to Santiago and Lima.  As a result, TRC has participated in roughly 80% of the mining projects in Chile and Peru since that time.
To serve the Australian market, in 1992 TRC formed a close representative relationship with a leading dust control consultant and supplier in Western Australia, Murray Kerr, founder of Kerr Air Systems.  Over the years that relationship has stayed together through several changes of ownership and venue.  Along with many other significant projects, In 2010 TRC received the largest single purchase order in its history from Sino Iron and today we are participating in a much more massive dust control project at BHP Billiton's Port Headland facility. 
To serve the newly recognized and rapidly growing Indian market, in 2001 TRC established a licensing agreement with a well-established supplier of dust collection and chemical dust suppression systems, F Harley and Company, located in Kolkata.  Through this agreement, Harley was able to introduce our ADSTM technology using TRC's dry fog nozzle technology and suitably inexpensive, locally supplied hardware and labor.  Combined with the technical and marketing support provided by TRC, Harley has become the leading supplier dry fog type dust control in India.
Around 2005, TRC closed TRC Chile and moved to a distributorship arrangement with a dust control supplier in Santiago and a representative in Lima.  Those arrangements didn't work out well and, in 2008, the distributorship was moved to PIMASA, a Chilean group focused in mining supply and services and Blexim, a marketer of mining equipment in Peru.
As a result of the great working relationship and synergy of TRC and PIMASA product lines, in 2012, TRC and PIMASA began a four-year transition of the ownership of TRC to PIMASA that concluded in March of 2017.
Throughout the history of TRC, the North American market had dealt directly with the end users or with representatives only in the mining areas of the country. Until in 2017 The Raring Corp and PEBCO signed a representation contract in the fifty states, to promote and market the products and services offered by TRC.
---
Directors
Francisco Jimenez. President/Chairman
Pimasa's General Manager, Chilean company that owns 100% of the Raring corp. Francisco is an Engineer from Universidad de Santiago Chile, MBA from Universidad Adolfo Ibañez and PADE from Universidad de Los Andes. He also participates on the board of directors of the following companies: Artilec, Banvida S.A.,Lorbrand S.A., Fenner Dunlop Conveyor Services S.A., Pimasa do Brasil..
Jonh Blue. Director
John is an Engineer from West Virginia University and he has had several leading positions in industrial conveyor industry as Vice -President of both ASGCO and Fenner Dunlop Americas and also as a General Manager at Conveyor Services Corp. and Director Production Services at Elite Storage Solutions.
David Raring. Director
David holds a Bachelor's degree in Engineering Physics from Lehigh University and has more than 45 years of experience in dust control, hot flue gases treatment and sonic nozzles. He started his professional career in Babcock and Wilcox commissioning and servicing BOFs and industrial boilers. David developed and implemented industrial applications for finely atomized water using SoniCore nozzle as a VP Sales and Engineering of Sonic Development Corporation before founding TRC where he acted as president until December 2015.